Servicing Central Florida with expertise & professionalism.
We service mainly Winter Park, Orlando, Windermere, Winter Garden, Sandford and surrounding areas as a:
Facility Maintenance Provider (Commercial & Residential Real Estate)
Home Remodeling and Renovation
Custom Designs of Decorative Wood Elements & More.
custom DesIGN & bUILD
Home Remodeling.
Walk-In Closets.
Kitchen & Bath.
welcome
Welcome to our Gallery, where we proudly showcase the transformative "essence" of our comprehensive facility maintenance, home remodeling, improvement, and addition services. Immerse yourself in a visual journey that captures the artistry, innovation, and attention to detail that define our work. Each image tells a story of our commitment to excellence, turning your visions into reality. This collection offers a glimpse and show our commitment to dedication, skills, and attention to detail. Whether you're seeking to revitalize your commercial property or elevate your residential haven, our gallery is a testament to the stunning possibilities that await when you choose us as your dedicated partner.
Our commitment to excellence shines through in every task, whether it's a minor repair, a functional upgrade, or a creative solution. As we diligently pave the way for future grand transformations, we invite you to explore our current achievements. Stay tuned for updates, as we are excited to soon unveil the remarkable metamorphoses that await your spaces. Your home improvement dreams are our passion, and we're eager to bring them to fruition.
Our Foundations
Our expertise goes beyond the surface. With years of hands-on experience and a distinguished roster of certifications, including CRC, EPA Lead Certified Remodeler, Schluter Systems, Epoxy and more we stand as a testament to unwavering commitment to quality. These credentials represent not only our dedication to excellence but also our relentless pursuit of knowledge and mastery in every facet of our craft. What sets us apart is not just the knowledge we possess, but the partnerships we've cultivated with industry-leading manufacturers, who stand alongside us in ensuring the longevity and durability of our work. It's this formidable combination of experience, credentials, and unwavering manufacturer support that allows us to confidently stand behind every project we undertake, offering you the assurance of enduring quality and a result that surpasses expectations.
Our combined team experience isn't confined to just new home construction; our team had navigated the intricate landscape of commercial projects, seamlessly coordinating multiple trades to bring complex visions to life. This sets us miles apart from the conventional residential builder. Our extensive experience has equipped us with the rare to find ability to conduct comprehensive feasibility studies, enabling us to chart the most efficient course of action, no matter the scale of the project. Detail-orientation is our hallmark, meticulously etched through years of handling projects ranging from residential transformations to facility maintenance. Our refined project management ensures that every facet aligns harmoniously, resulting in outcomes that exceed expectations. With Three Points Precision, LLC, you're not just getting a builder; you're gaining a partner that thrives on turning ideas into impeccable realities.
---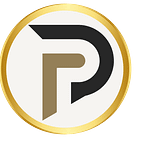 "As we eagerly work on bringing your future projects to life. Stay tuned for updates, as we are excited to soon showcase the tangible results of our dedication and creativity. Your dreams are our canvas, and we can't wait to turn them into reality."

— TPP
---